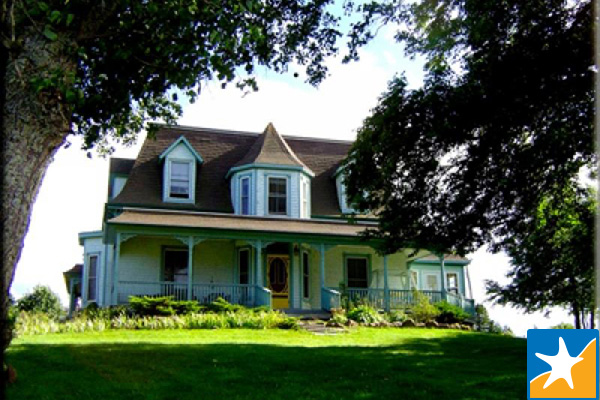 Enjoy your stay in our 1870's Provincial Heritage Home with modern amenities. We are thrilled to have purchased the Points East Coastal Inn in December 2019 and have taken these past few months to fully renovate our beautiful home.
We offer three beautiful guestrooms, completely made over, with en-suite spacious bathrooms.
Our breakfast room has a stunning view of the Bay where you will enjoy a scrumptious scratch made breakfast.
The verandah is a beautiful spot to relax with a book and spend your day, but the St Peters Bay area has so much to offer also! With the 'prettiest portion' of the Confederation Trail right outside our front door, there is plenty for the biker, walker, hiker to enjoy close by! Gorgeous beaches are plentiful, and the Greenwich National Park is minutes away – boasting the largest sand dunes on the Island. Did we mention golf? Amazing courses close by!
If you are travelling to the Iles-de-la-Madeleine or Nova Scotia, our home is only 30 minutes from the ferries in Souris and Wood Island.
We look forward to pampering you with Island Hospitality – Rodger & Sarah