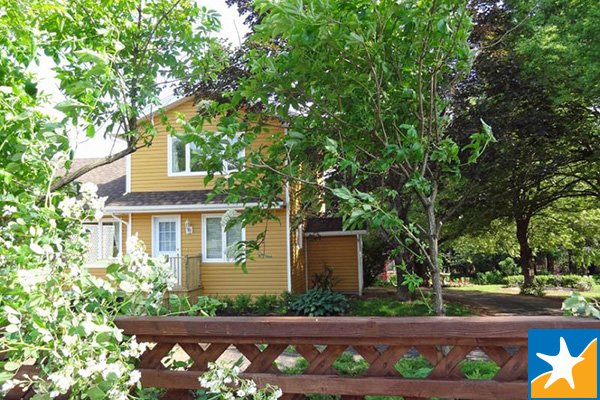 Easy to forget you are in town until you choose to venture out to the town's nearby shops & tourist attractions. Hospitality practiced for 17 years at Roseneath, now offered in our new Montague B&B as we rejuvenate one of PEI's famous flower gardens.
Join us for tea/lemonade when you arrive and, if you choose, enjoy conversation over a glass of wine each evening.
Open year round for your pleasure.
Secluded garden retreat in central Montague offers award-winning hospitality, comforts our family has enjoyed for generations on PEI plus exotic art from our years overseas.
Close to the Montague waterfront, restaurants, shops and the Confederation Trail.
Friendly cat in residence.
WiFi, Bicycles available for our guests.
Heat Exchanger/AC, hair dryers in all bedrooms.